You are here:

Home

/

Bookkeeping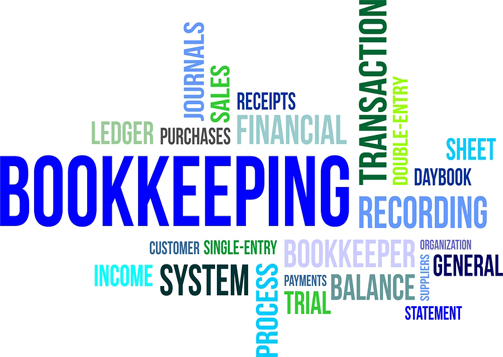 Bookkeeping
How does Bookkeeping differ from Accounting?
What are the differences between bookkeepers and accountants, and why should you care? To be honest, the line between the two is a little blurry! Bookkeepers generally have less formal training and little or no certification, though they may have ample experience. Their responsibilities can be considered "mechanical" in nature, they document the day-to-day transactions of your business and can perform basic reporting on that information. Some may have enough experience to manage your general ledger and prepare financial statements.
Accountants will typically have more college education than bookkeepers, most often a MBA (Master degree in Business Administration) and certifications, such as CPA (certified public accountant). It is wise to use the expertise of a certified accountant when initially setting up your bookkeeping system, and to help you monitor and interpret the results over time.
To summarize, bookkeeping and accounting are essentially two parts of the same equation. Bookkeeping being more toward the data-entry end of the spectrum in most cases. Accounting being more involved with accounting data analysis, decision-making, and business setup. We offer Bookkeeping Services to meet Your Needs! A bookkeeping consultation with Summerville & Associates will help you determine exactly what bookkeeping and accounting services are required for your specific business.
Whether you need us to provide bookkeeping services, or just train your bookkeepers, and whether you need anything from occasional consultation with an accountant or a dedicated part time controller, we can help you sort it all out and come up with the bookkeeping solution that works best for you and your business. Contact Us Today! It's never too late to start getting organized!
get a quote